Principal's Message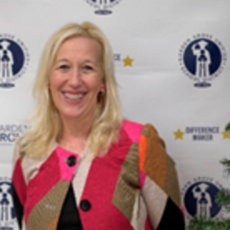 Roadrunner Community,
It is an honor to join the Roadrunner Team for the 2020-2021 school year! I am so excited to be the principal of Bell. I am thrilled to be able to continue to serve West Garden Grove community and am highly committed to the expectations Bell has put forth to cultivate personal and academic success for all students.
Becoming a Roadrunner is exciting as it has always been a dream of mine to be an instrumental part of heading a school environment that is truly a community…a home away from home…in which every person who walks through our doors feels connected, welcomed, and safe in our learning community.
I am committed to continuing the great success while always striving for improvements of Bell Intermediate School. Together we can build upon our successes and continue to grow to enhance the educational opportunities for our students. The skills learned today will provide the foundation for all students to be successful in high school and through their post-secondary goals.
As we move into the 2020-2021 school year we know there will be many challenges for us all and I want to acknowledge: Transition can be unsettling.
Together we are stronger and together we can do anything!
Lastly, I encourage you to get involved and participate as part of the Roadrunner family. Parent groups like our PTA make a significant positive impact on our school. 
With respect, 
Stephanie Bartlett,
Principal