Assistant Principal's Message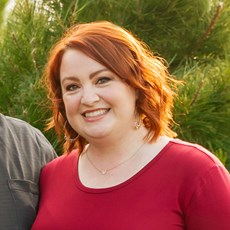 Welcome, Bell Roadrunners!  
Hello!  My name is Laura Propst, and I am incredibly excited to begin the 2022-2023 school year with all of you at Bell Intermediate.  While I am new to this campus, I am not new to the West Garden Grove community.  I began my career in GGUSD as an English teacher at Pacifica High School in 2005, and taught almost every level of English, all levels of AVID, and World History in my ten years serving that campus.  In many ways, the opportunity to serve the Bell community is like coming home.
I know that the last two and a half years have been a whirlwind of change and new normals for all of us.  Mrs. Bartlett and I are very excited to open this new school year with a fresh perspective and look forward to bringing us back to the basics of learning as a school community.  At Bell, we are dedicated to ensuring all students have access to a relevant and challenging curriculum, while also being provided the support they may need in order to excel.
My goal as your assistant principal is to help guide you through this foundational period of your secondary school career.  You will be challenged academically and socially in different ways, and I will be here to support you as you navigate intermediate school.  My hope is that when you come to our campus, you feel welcomed, successful, and safe; I will do everything in my power to ensure that is the case for all students.
I am very much looking forward to settling in as a member of our school community and getting to know each of you.  Please feel free to contact me or stop by my office if you have any needs, or if you would just like to say hello. 
It's going to be a great year!
Laura Propst
Assistant Principal