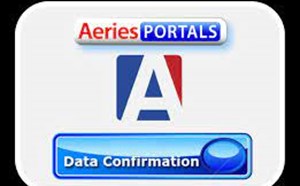 Please be sure you have completed your on-line Data Confirmation through your Parent Portal before the office closes on June 16th. You can call the office if you have questions or need clarification at 714-663-6466. The office will reopen August 2nd.…
Principal's Message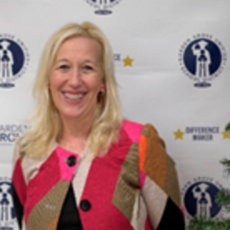 Roadrunner Community,
It is an honor to join the Roadrunner Team for the 2020-2021 school year! I am so excited to be the principal of Bell. I am thrilled to be able to continue to serve West Garden Grove community and am highly committed to the expectations Bell has put forth to cultivate personal and academic success for all students.
Becoming a Roadrunner is exciting as it has always been a dream of mine to be an instrumental part of heading a school environment that is truly a community…a home away from home…in which every person who walks through our doors feels connected, welcomed, and safe in our learning community.
I am committed to continuing the great success while always striving for improvements of Bell Intermediate School. Together we can build upon our successes and continue to grow to enhance the educational opportunities for our students. The skills learned today will provide the foundation for all students to be successful in high school and through their post-secondary goals.
As we move into the 2020-2021 school year we know there will be many challenges for us all and I want to acknowledge: Transition can be unsettling.
Together we are stronger and together we can do anything!
Lastly, I encourage you to get involved and participate as part of the Roadrunner family. Parent groups like our PTA make a significant positive impact on our school. 
With respect, 
Stephanie Bartlett,
Principal
Our School
About Bell Intermediate:
In 2019 Bell was recognized as an AVID School-Wide Site of Distinction - this is the highest rating that a school can achieve within the AVID certification continuum. Instruction at AVID schools is driven by WICOR: Writing, Inquiry, Collaboration, Organization, and Reading across content areas for all students!
Bell was awarded the 2018 National School's to Watch award – the state's top honor for high-performing middle schools.
In 2017 Bell was named a California Gold Ribbon School for high achievement and model practices.
Bell has a long standing record of academic excellence with students outperforming both the county and the state in rigorous state testing.
Bell offers exceptional elective programs including music, drama, dance, photography, ASB, STEM and more.
Bell provides academic and fun extracurricular programs including academic pentathlon, intramural sports, science fair, robotics, and coding and more.
Bell has a 1:1 computer to student device ratio.
Bell's teachers use 21st century technology to enhance learning. We also offer STEM elective classes!
Bell promotes a culture of college and career readiness and equips students with the tools for success in high school and beyond.
Bell continues to provide a dynamic AVID college-readiness program.
Bell has an Advanced Learner Program (ALP), Honors English Language Arts, and Advanced Math classes.
Bell provides meaningful intermediate school experiences including trips to Catalina, Washington D.C., and San Diego.
This year we are implementing Positive Behavior Intervention & Supports PBIS.
Bell hosts a variety of student clubs on campus to ensure student connectedness: Science Explorers Club, Animal Amigos, Arts & Crafts, Fellowship, Gay, Straight Alliance GSA, Dance, California Junior Scholastic Federation CJSF, Bell Buddies, Music, and Club D.C.
Bell offers after school tutoring to support students in reaching their academic goals when in person classes are in effect.
Bell's families are actively engaged and support a wonderful school community.