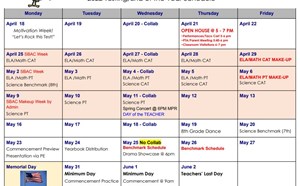 CAASPP (AKA:SBAC) is a mandated state assessment system intended to provide information that can be used to monitor student progress and ensure that all students leave high school college and career ready. Students will participate in computer adapti…
Principal's Message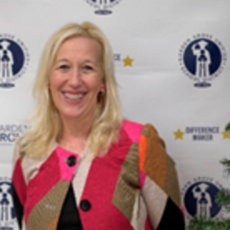 Welcome, Roadrunner Community, to the 2021-2022 School Year!

A lesson I always share with students is that our actions define our character, not our words. Reflecting on last school year, I observed our staff's and students' character shine in 20-21! I came to see first-hand the strength, empathy, and determination to persevere. Our community should be proud of our teachers' and students' accomplishments and recognize our families' critical role in education (more than ever). Without the support of all of our families, the experiences might have been different.
Remember, Bell earned the following awards last year: A School to Watch at the National & State level, along with the state determining Bell was a Distinguished School! 
Now let's all take a deep breath, and let's Reimagine & Reignite for the 21-22 school year. 
Our GGUSD strategic plan is our focus at Bell to guide our decision-making.
Goal 1: All learners will develop the academic skills necessary for continual individual growth towards mastery of standards. 
Goal 2: All learners will develop the personal skills necessary to achieve educational and social goals.  
Goal 3: All learners will be prepared for lifelong success in their intended career paths. 
Therefore, we will take time to Reimagine & Reignite our systems at Bell that support GGUSD Strategic Plan, and the GOOD news, we will be in person!
I am also excited to give a warm welcome to our four NEW teachers & NEW AP to our Roadrunner team!
Libby Cueva as our Math/Spanish/English teacher

Kamilyn Zajec as our MM/RSP (SPED) teacher

David Martyn as our Instrumental teacher (3 periods)

Kristen Fawley as our Choir teacher (1 period)

Anna Seo as our new Assistant Principal
As your principal, I am excited to welcome our community to another school year. Our goal as educators at Bell is to support ALL students academically and socially. We will make every effort, so all students graduate as successful and literate members of society and succeed in the increasingly complex world in which they will live and work. We encourage all students to be responsible and self-reliant and set high goals for themselves as they reach their dreams. We are a thriving school because of the great work of our students, staff, parents, volunteers, and community members. We have built a solid foundation and now continue to add layers of quality to our school. We will focus on growing our good school climate and atmosphere to ensure that all students, every day, have a positive learning experience.
Warm wishes for a school year filled with blessings!
Stephanie Bartlett
Principal
Our School
About Bell Intermediate:
In 2019 Bell was recognized as an AVID School-Wide Site of Distinction - this is the highest rating that a school can achieve within the AVID certification continuum. Instruction at AVID schools is driven by WICOR: Writing, Inquiry, Collaboration, Organization, and Reading across content areas for all students!
Bell was awarded the 2018 National School's to Watch award – the state's top honor for high-performing middle schools.
In 2017 Bell was named a California Gold Ribbon School for high achievement and model practices.
Bell has a long standing record of academic excellence with students outperforming both the county and the state in rigorous state testing.
Bell offers exceptional elective programs including music, drama, dance, photography, ASB, STEM and more.
Bell provides academic and fun extracurricular programs including academic pentathlon, intramural sports, science fair, robotics, and coding and more.
Bell has a 1:1 computer to student device ratio.
Bell's teachers use 21st century technology to enhance learning. We also offer STEM elective classes!
Bell promotes a culture of college and career readiness and equips students with the tools for success in high school and beyond.
Bell continues to provide a dynamic AVID college-readiness program.
Bell has an Advanced Learner Program (ALP), Honors English Language Arts, and Advanced Math classes.
Bell provides meaningful intermediate school experiences including trips to Catalina, Washington D.C., and San Diego.
This year we are implementing Positive Behavior Intervention & Supports PBIS.
Bell hosts a variety of student clubs on campus to ensure student connectedness: Science Explorers Club, Animal Amigos, Arts & Crafts, Fellowship, Gay, Straight Alliance GSA, Dance, California Junior Scholastic Federation CJSF, Bell Buddies, Music, and Club D.C.
Bell offers after school tutoring to support students in reaching their academic goals when in person classes are in effect.
Bell's families are actively engaged and support a wonderful school community.