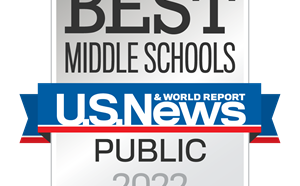 We are excited to share that U.S. News & World Report (2022) ranked Bell Intermediate among the best in California. California has the most ranked middle schools with 2,319 nationally, and Bell is close to the top at no. 171. U.S. News used data…
Principal's Message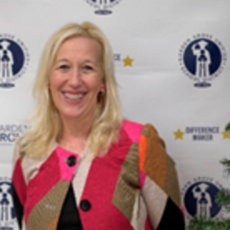 Welcome, Roadrunner Community, to the 2022-23 School Year!
I hope you are looking forward to the new 2022-2023 school year, as there is No Place Like Bell!

Where else can you walk around and have the whole community pull together?
Where else can you walk around and have the whole community meet the hardships head-on with resilience?
Where else can you walk around and have the whole community put the needs of students first?
           
           There is No Place Like Bell!      

     #TheRoadrunnerWay!

Reflecting on our community's efforts through the pandemic made me think of the Japanese art form of Kintsugi. Kintsugi is the art of mending broken pottery with lacquer mixed with precious metals. Instead of hiding the breakage, Kintsugi celebrates the mending and shows us the need to widen our perspective to look for opportunities.

The community's sacrifices did not go unnoticed! It is time to celebrate Bell's journey that mended our community during a difficult time! Time to celebrate that Bell went through the tough times and made improvements to meet the students' needs to succeed.

The administration team at Bell is very excited to open this school year with a fresh perspective and looks forward to bringing us back to the basics of learning as a school community. At Bell, we are dedicated to ensuring all students access a relevant and challenging curriculum while providing the support they may need to excel.

Our GGUSD strategic plan is our focus at Bell to guide our decision-making.
Goal 1: All learners will develop the academic skills necessary for continual individual growth towards mastery of standards.
Goal 2: All learners will develop the personal skills necessary to achieve educational and social goals.  
Goal 3: All learners will be prepared for lifelong success in their intended career paths.

I am also excited to warmly welcome our NEW teacher & NEW AP to our Roadrunner team!
Timothy Vu Math/Life Science Teacher
Laura Propst as our new Assistant Principal (Click here to see Assistant Principal's Message)
As your principal, I am excited to welcome our community to another school year. We have built a solid foundation and now continue to add layers of quality to our school. We will focus on growing our good school climate and atmosphere to ensure that all students, every day, have a positive learning experience.

Warm wishes for a school year filled with blessings!
Stephanie Bartlett
Principal
Our School
At Bell, we do things 'The Roadrunner Way!' which is a shinning example of the Garden Grove Way! The secret to the success of Bell is that we treat all of our students as if they are our own children, always putting their needs first following the three GGUSD goals which is based on an equation: Academic Skills + Personal Skills = Lifelong Success.
In 2022 U.S. News & World Report ranked Bell Intermediate among the best in California. California has the most ranked middle schools,, with 2,319 nationally, and Bell is close to the top at no. 171. U.S. News used the U.S. Department of Education data to determine the rankings by analyzing math and reading proficiency.
Bell Intermediate has been recognized as a 2021 California Distinguished School. Bell Intermediate school was among only 11 schools in Orange County and just over 100 across the state to receive the prestigious recognition. Schools are awarded for achieving exceptional student performance or closing the achievement gap.
In April 2021, State Superintendent of Public Instruction Tony Thurmond announced that Bell Intermediate is one of 31 high-performing California middle schools that the California Schools have recognized to Watch program. Bell Intermediate completed the rigorous application process during the COVID-19 school closure period to have been re-designated as 2021 "California & National Schools to Watch." Bell was awarded this honor first in 2018 as the state's top honor for high-performing middle schools.
In 2019 Bell was recognized as an AVID School-Wide Site of Distinction - this is the highest rating that a school can achieve within the AVID certification continuum. WICOR drives instruction at AVID schools: Writing, Inquiry, Collaboration, Organization, and Reading across content areas for all students!
In 2017 Bell was named a California Gold Ribbon School for high achievement and model practices.
As you can see, Bell has a long standing record of academic excellence with students outperforming both the county and the state in rigorous state testing.
Bell has an Advanced Learner Program (ALP), Honors English Language Arts, and Advanced Math, classes.
Moreover, Bell offers exceptional elective programs, including music, drama, dance, photography, Art, ASB, STEM, AVID, and so much more as a 21st-century that promotes a culture of college and career readiness that equips students with the tools for success in high school and beyond.
Bell also implements Positive Behavior Intervention & Supports (PBIS) structures to benefit the climate and culture on campus.
There are a variety of student clubs on campus to ensure student connectedness: Science Explorers Club, Animal Amigos, Arts & Crafts, Fellowship, GSA - Genders & Sexualityies Alliance, Dance, California Junior Scholastic Federation CJSF, Bell Buddies, Music, and Club D.C.
Lastly, Bell offers Extended Learning Opportunities to support students in reaching their academic goals.
Bell is a high functioning school within GGUSD and Bell's families are actively engaged to support our school community which contributes to our successes! Bell is a community school with generation after generation specifically choosing to send their children to Bell!