Reopening Resources
For a downloadable version; please click the blue link or the image.
4-Day In-person & Distance Learning Schedule starting the week of April 19, 2021
Click here for the ParentSquare video.
Click here for the hand washing video.
Click here for the face masks video.
Click here for the face shields video.
Click here for the physical distancing video.
Click here for the school bus safety video.
Health Screening Form on Parent Square Directions:   
What you should know about COVID-19 to protect yourself and others: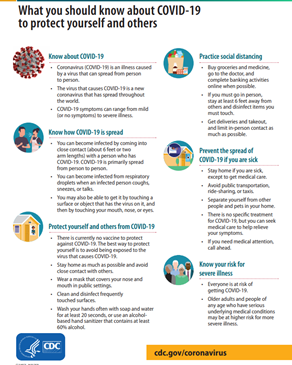 Student Symptom Decision Tree: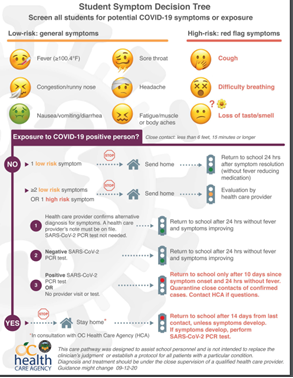 Spanish version - Vietnamese version - Korean version
GGUSD held a Health and Safety Webinar for parents to learn about important protocols and procedures in place for school reopening. GGUSD covered a variety of topics including masks, temperature taking, hand washing, school bus safety, response to illness on campus and more. Click here for a PDF of the presentation slides that were shared and visit https://ggusd.us/healthandsafety for the presentation materials, including the videos and health and safety overview. Be sure to watch the video, "A Day in the Life of a GGUSD Student" for a preview of what to expect when campuses reopen. Click here to watch the video. It's important that as schools reopen, families and students are prepared to follow district health and safety expectations that will help us prevent the spread of COVID-19 and foster safe learning environments across Bell Intermediate.
Weekly Coronavirus Update from GGUSD
Reopening Parent Meeting from October 16, 2020 - PPT Presentation