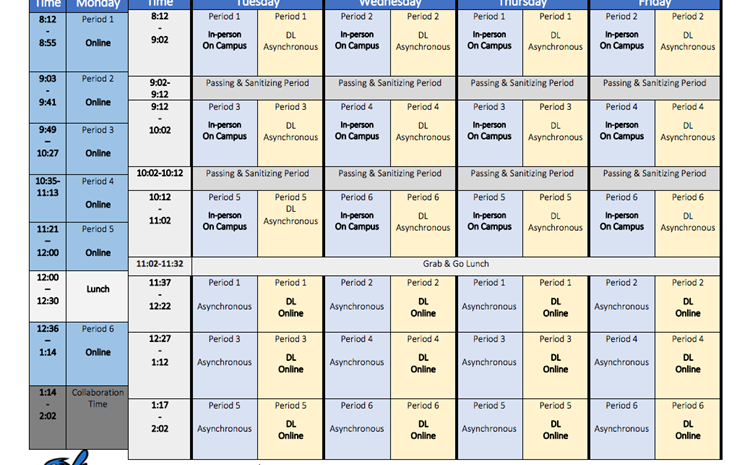 In Person Instruction - 4 days a week!
Cohorts A and B will be on campus four days a week starting April 20th! We appreciate the support and understanding of our families as we work to get students as much time on campus as possible while still following all of the health and safety guidelines presented by the county health agency.  All in person students will be on campus from 8:12 - 11:02 Tuesday - Friday.  All students will log in from home on Mondays. 
 Click here for schedule.