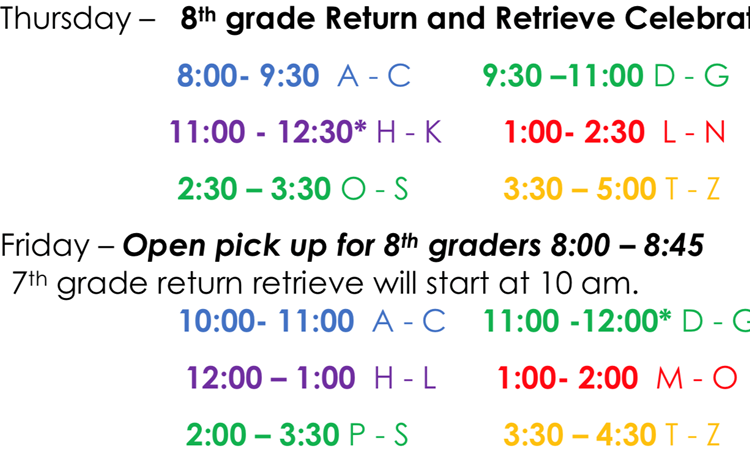 End of the Year Updates
The end of the year is here. We have lots going on this week with classes wrapping up and preparing for our virtual commencement.  There are a couple of important days and times to prepare for.  The Roadrunner Return/Retrieve for 8th graders will take place on Thursday, June 11th.  The suggested schedule is listed in Peach Jar and was sent out via Parent Square.  During this drive through event, we will have ONE lane into the lot and two lanes out.  You will only be able to make right turns into and out of the lot. 7th graders will have their day on Friday, June 12th. 
On Friday, our commencement video will go live at 9 am. The link will be on our Bell website. It will be available all day. We wish all of our 8th graders continued success as they transition to High School. 
Click here for the check off list.
Click here for full schedule.