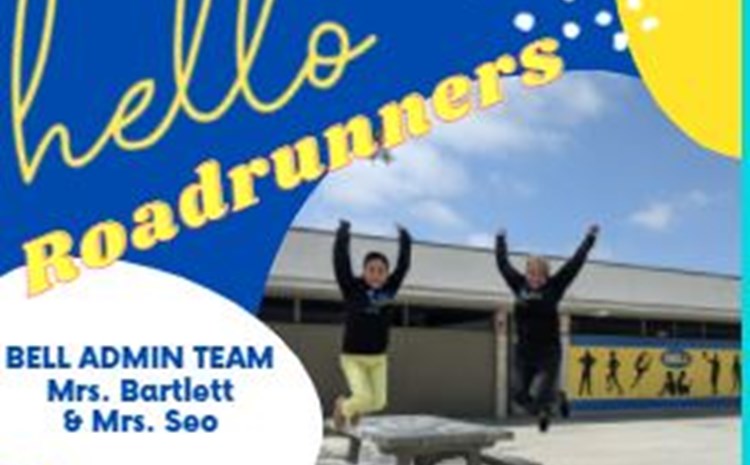 Bell's Administration Team
Saturday, September 4, 2021
Welcome, Roadrunner Community, to the 2021-2022 School Year!
We are excited to welcome our community to another school year. Our goal as educators at Bell is to support ALL students academically and socially. We will make every effort, so all students graduate as successful and literate members of society and succeed in the increasingly complex world in which they will live and work. We encourage all students to be responsible and self-reliant and set high goals for themselves as they reach their dreams. We are a thriving school because of the great work of our students, staff, parents, volunteers, and community members. We have built a solid foundation and now continue to add layers of quality to our school. We will focus on growing our good school climate and atmosphere to ensure that all students, every day, have a positive learning experience.
School Starts on August 16th with a Kickoff Assembly so we can introduce all our wonderful teachers!
The first collaboration day will start on August 25th and it is an Early Dismissal at 1:14 pm.